A formula-conscious nutrition, physical exercise and firm control of emotions helps with diminishing the detrimental effects of the bad eating habits acquired during this time.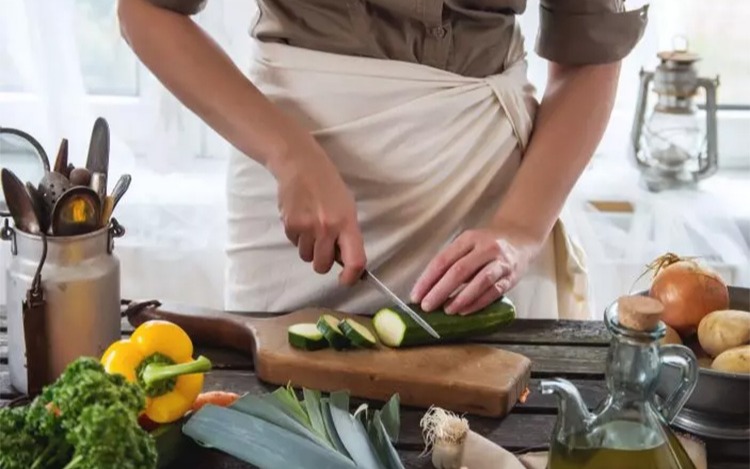 In times of social confinement, it is more complex to carry out a healthier diet and achieve the necessary balance for our body.
Whether it is because we are changing the daily meal times, because we are fed with those few things that we find in our home, or because we are exploiting a culinary side with recipes rich in sugar and fats, there are several reasons for these imbalances.
At the same time, the rise of exercise videos and intensive diets spreads easily to cope with eating problems and achieve "get fitter" or lose weight.
However, for some nutritionists, the most restrictive diets can produce the most counterproductive effects, sometimes due to the "rebound effect" that they cause once finished or, due to the lack of incorporation of essential nutrients.
It is precisely the idea of ​​"re-learning" how to eat that is adding strength among food specialists, who also consider that "exaggerated diets"; often promoted on social networks or blogs, they are potentially dangerous.
It is necessary, then, to "re-educate ourselves" in the conscious consumption of food to lead a balanced diet in quarantine and promote healthier habits, especially in this season. In that sense, good nutrition, daily exercise and even emotions come into the equation.
The formula begins with a balance between these aspects: it is about establishing achievable goals and making small progress day by day that can be sustained over time and allow the desired results.
As for conscious eating, the quarantine period can represent a good excuse to return to home cooking and take care of what we incorporate in that aspect.
In this way, we can also reduce expenses when cooking and freezing for later; avoid the consumption of delivery, as well as processed foods; give us more spaces to eat with the family, which favors digestion, and promote healthier habits.
It is also necessary to have four meals a day and try not to forget any of them, that means that we do not eat unnecessary things in between and allows us to add diversity to food. Also, do not forget to drink water and reduce the amount of added salt.
In this line, breakfast is king, it gives us the energy that we are going to spend during the day and it is very important that it be abundant and healthy. For the other instances, the more colors the dishes have, the better, since that is an indicator of more vitamins and minerals.
In this sense, it is important to be organized in advance and build the supermarket list with awareness. Choose more varied and healthy products that we can use in various meals and seek to incorporate many fruits and vegetables.
Meanwhile, physical activity is another component of this equation. It is essential to perform routines and circuits several times a week. Many of them do not require large spaces or elements that we cannot find in our home.
Daily exercise, especially for those who continue their work tasks from home, is the best remedy for sedentary lifestyle. According to the WHO (World Health Organization), sedentary lifestyle is one of the main mortality risk factors worldwide.
Finally, emotions are also part of the formula to lead a healthier diet in these times. Many times they are often underestimated as a key factor in our physical health, in addition to our mental health.
Especially in a period of confinement, anxiety, uncertainty, fear - and even boredom - play an important role and this produces disorders in eating habits. Also, some emotions that are not properly worked translate into diseases or noticeable changes in our physical body.
Meditations are a good method to lessen the consequences of such emotions. With just 30 minutes at the beginning and / or end of the day you can see big changes. But, like any process, you have to internalize and get into the habit of doing it every day to see results.
It is essential then to balance these three aspects in our day to day and to be aware of the diet that we carry out. We can take advantage of this time of confinement in our homes to begin to improve our health habits and "re-educate" them to lead a better lifestyle.